Teaching
Great care has been taken to employ new teaching staff who are both competent and forward looking. In this way, a highly qualified faculty capable of working in tough economic conditions has been created.
There are more than 8337 students at the University now, among them 5268 are daytime students. More than 565 lecturers teach at the University, among them 269 are Doctors or Candidates of Science.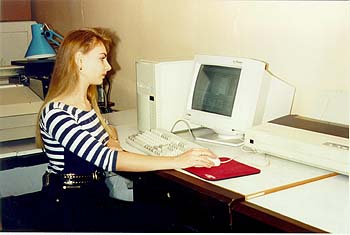 There are 11 Faculties and 52 Chairs at the University, that offer tuition in 27 specialities: Mathematics, Applied Mathematics, Economic Cybernetics, Physics, Physics of Solid State, Biology, Law, Sociology, Psychology, History, Social Work, Physical Education, Physical Rehabilitation, Olympic and Professional Sports, Accounting and Audit, Finance and Credit, Russian Language and Literature, Foreign Language and Literature (English, German, French), Applied Linguistics (English, German, French), Journalism, Management of the Company External Economic Activities, Management in Production Area, etc. Teaching at the University is conducted in a threestep system: Bachelor, Specialist and Master's. The University trains specialists and students for Master's degree in 14 fields: Pedagogics, History, Physical Education, Philology, Physics, Biology, Mathematics, Applied Mathematics, Journalism, Psychology, Sociology, Economy, Management and Law.
Zaporozhye State University employs an integrated system of teaching at postgraduate level, aimed at improving qualifications and providing further training for students studying for master's and doctoral degrees. Students can continue training on postgraduate and doctoral courses.