Zaporozhye State University
Zaporozhye, Ukraine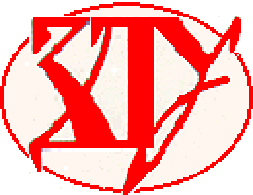 The history of Zaporozhye State University (ZSU) dates back to a pedagogical institution which was founded in Alexandrovsk (the former name of Zaporozhye) at the end of the XIX century. A gymnasium was founded in one of its buildings in 1897. The teaching system was later transformed into three-year pedagogical courses (1921), and in 1930 an institute of public education was set up which was then reorganised into the state pedagogical institute in 1933.
ZSU is one of the most rapidly growing young universities in the Ukraine and has excellent prospects for the future.
Please visit the Regional History page to learn more about the town of Zaporozhye (some history and statistics). Please visit the International Office page to read about international activities of Zaporozhye University.
Contact the University's International Office to speak to someone in English;
Contact the Faculty of Foreign Languages to speak to someone in German or French.
Email address of Rector's Office: tolok@zsu.zaporizhzhe.ua
Email address of International Office: office@zgu.zsu.zaporizhzhe.ua
---
Some of the pages in this site are in German. Click the flags (


) at the top of the pages to switch languages.
---
Zaporozhye University brochure in Ukrainian (700 kB, Acrobat PDF format, 13 pages with color photos).
---
Click here to read about the TEMPUS project which being carried out between the Faculty of Romanic and Germanic Languages and the Universities of Hannover, Hildesheim and Rouen.
---
Webmaster: David Long BSc (Hannover, Germany).
---
This page is www.davidlong.de/zsu. This site was moved here from the HPOP server.